Seven of the last 10 Tours de France have been conquered on a DOGMA, and the latest generation is now ready to continue that legacy of success. This is the culmination of all of our skill and experience, a masterpiece of engineering that offers advancements in handling, comfort, and aerodynamics all wrapped in a package that can climb, descend, and sprint with equal flair. Whatever the road throws at you, the DOGMA F is always the right bike.
CARBON T1100 1K
ASYMMETRIC FRAME
ITALIAN BB
TiCR
FLATBACK PROFILE
RACE GEOMETRY
ONDA FORK
FORK FLAP
Technical data:
Frame: TorayCa T1100 1K Dream Carbon with Nanoalloy Technology, TiCR™ Cable Routing, Italian BB, UCI Approved
Fork: F Onda Fork with ForkFlap™, 1.5' upper and lower steerer, Ultra Light Headset bearings
Seatpost: Pinarello Aero Seatpost with 3D printed Titanium Top Seatclamp and bolts
Seatclamp: Seatclamp TwinForce, Titanium Bolts
Axles DISC: MOST Ultra Light Custom Axle 12x100 & 12x142, tool free removal
Axles Rim: Quick release, tool free removal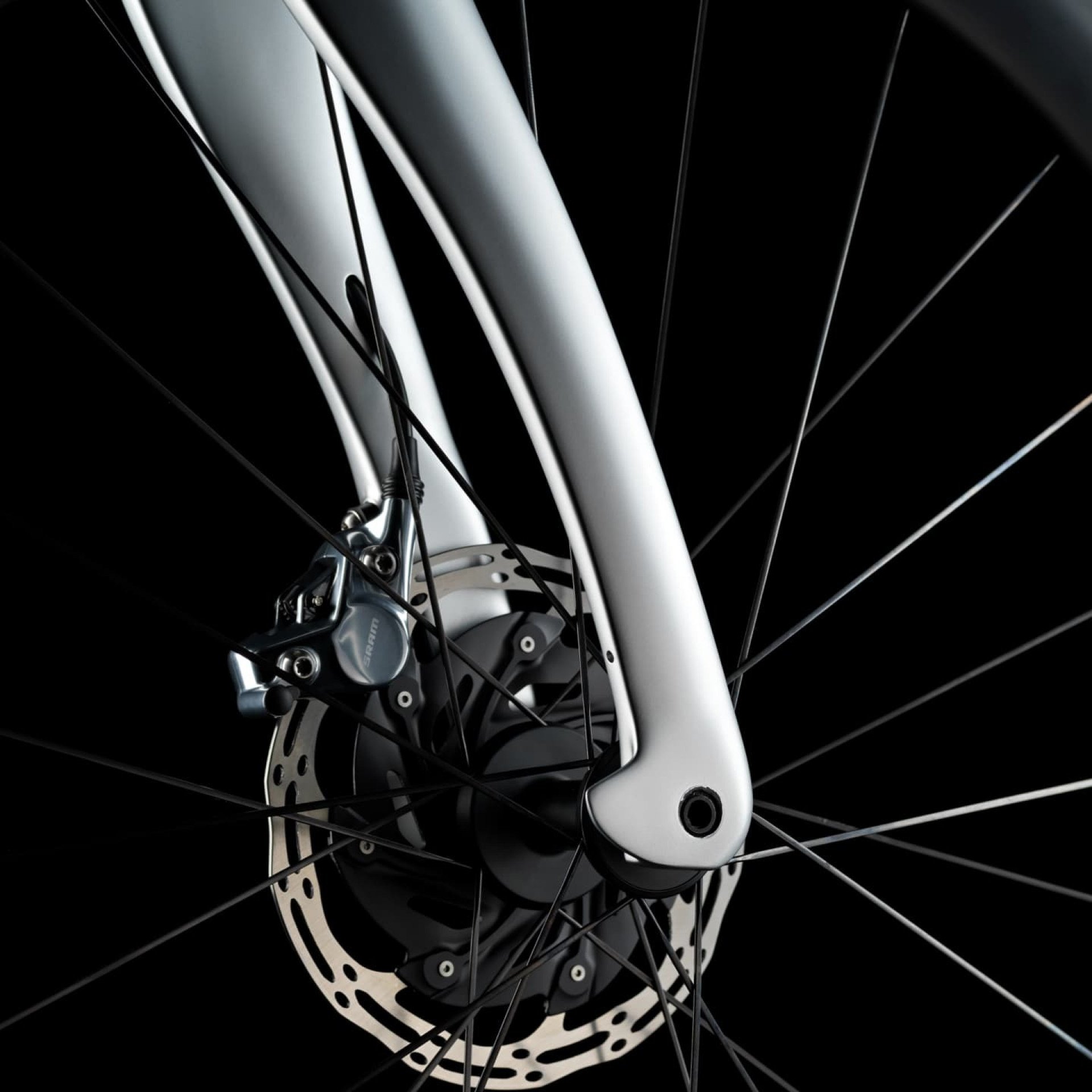 ONDA FORK
A distinctive Pinarello Technology since 2000. The shape of the fork delivers precise turning abilities, stability and reduction of longitudinal and lateral shocks.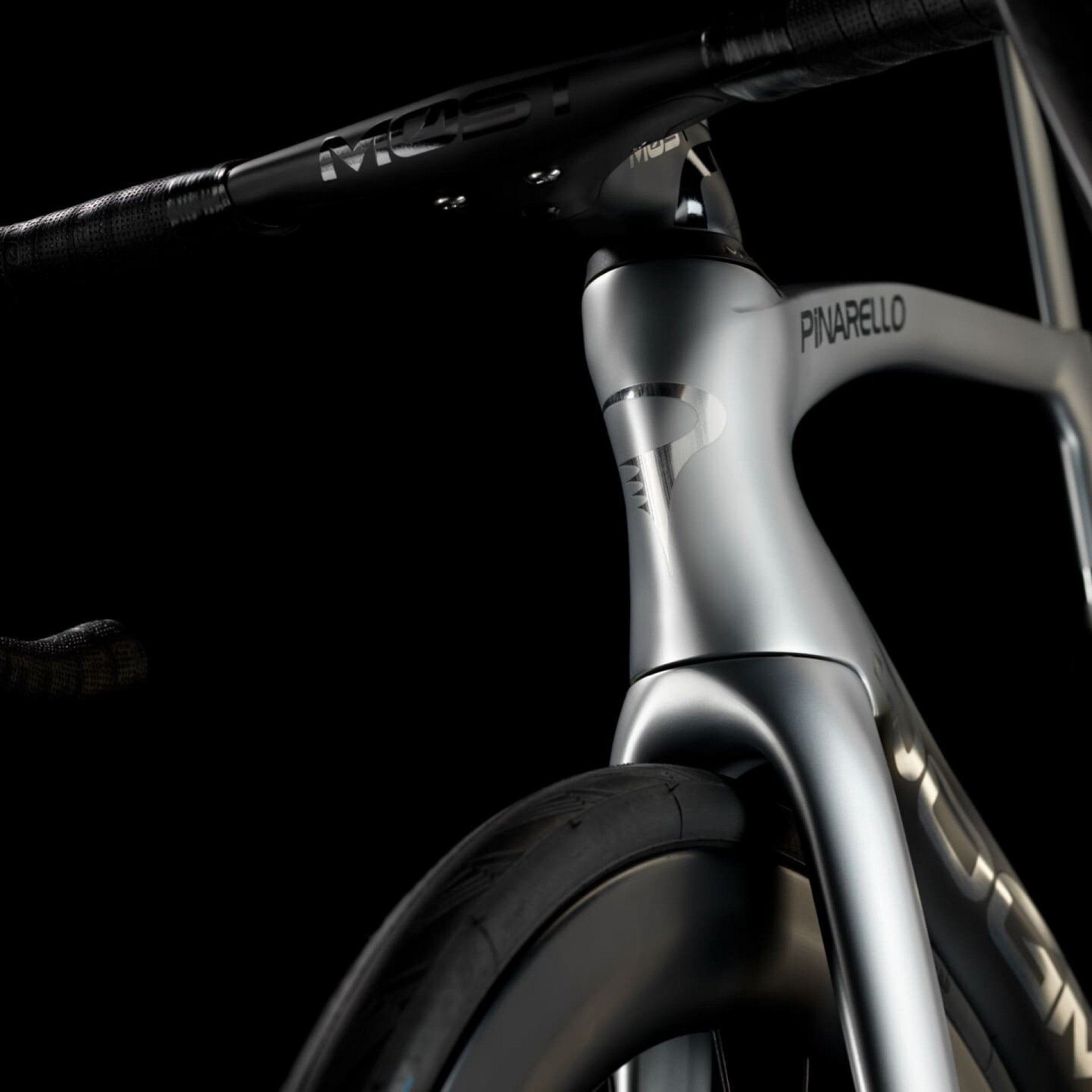 TiCR
The state-of-the-art internal cable routing across the whole bike industry. The system allows both to install wi-fi or electro-mechanical group sets and completely hides cables within bar/stem or integrated handlebar for improved aero performances and protection.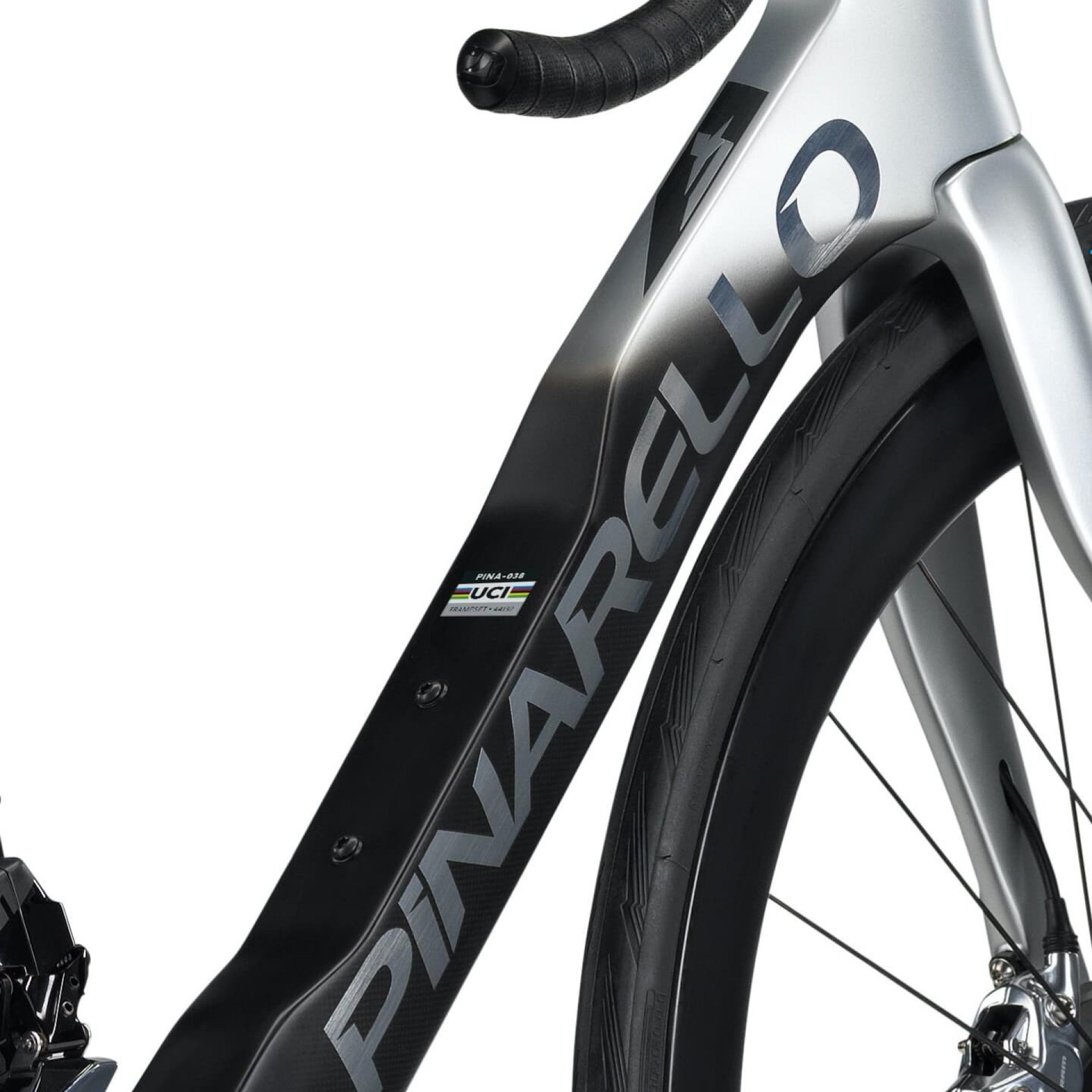 FLATBACK PROFILE
Truncated aerofoil for aerodynamic advantage, compliant to 3:1 UCI rule. Excellent aero performance and low lateral wind resistance